Surrounded by a dramatic backdrop full of Alpine charm, Austria is an ideal destination for a golfing holiday. #10 courses from 5 minutes to 1 hour away from Haus Susanne all included in the flexible 'Golf Alpin Card' system. Take a trip on the 'Birdie Jet' a golfing cable car which takes you to an elevated tee overlooking Radstadt.
The Golf Alpin Card offer golfers a prepaid set of either 3 or 5 rounds of 18 holes. Rounds can be split into 9 holes and played at different clubs in Land Salzburg. The card can pre-ordered or be purchased at your first club. A 5 round card costs €310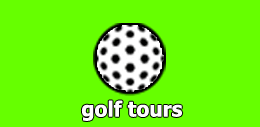 key points
10 clubs within 1hr
closest club in Radstadt
Alpin Card discounts
3, 4 or 5 rounds
single rounds available
U15's green fee prices
handicap may be required
club rentals available
short or longs stays
Don't forget that we can tailor the accommodation to your needs. Whether you are happy to share or would like a single rooms just contact us! We can also offer a half-board option with barbecue dining on your return. Alternatively you can reserve the whole of Haus Susanne for your group of up to 14 people and self-cater.
Haus Susanne
Gappenau 16
5550 Radstadt